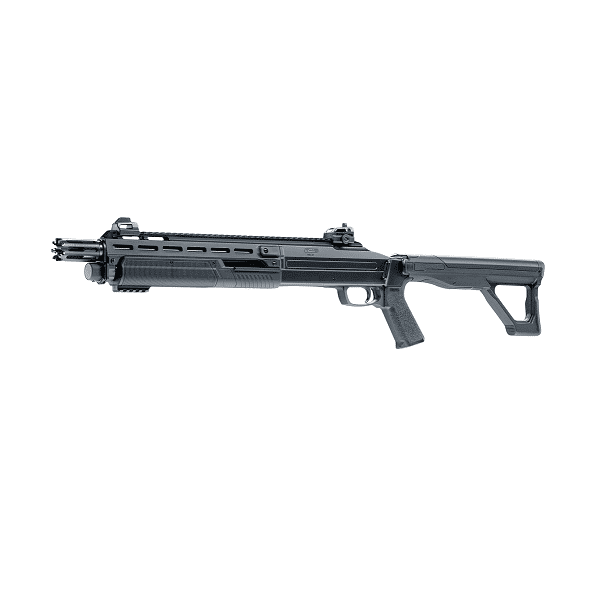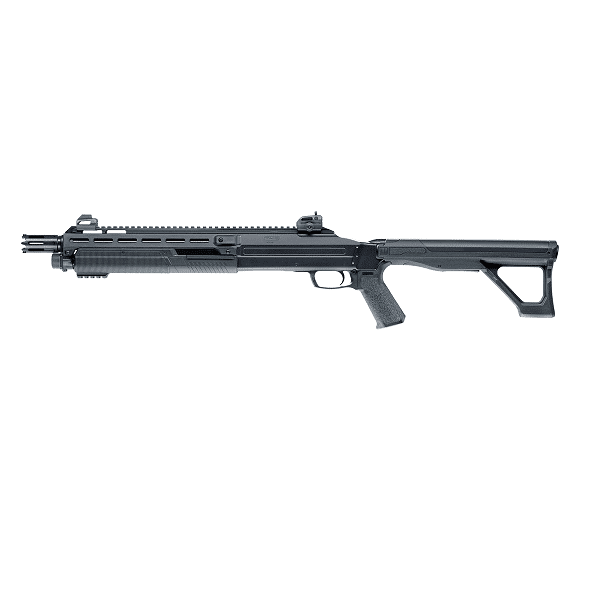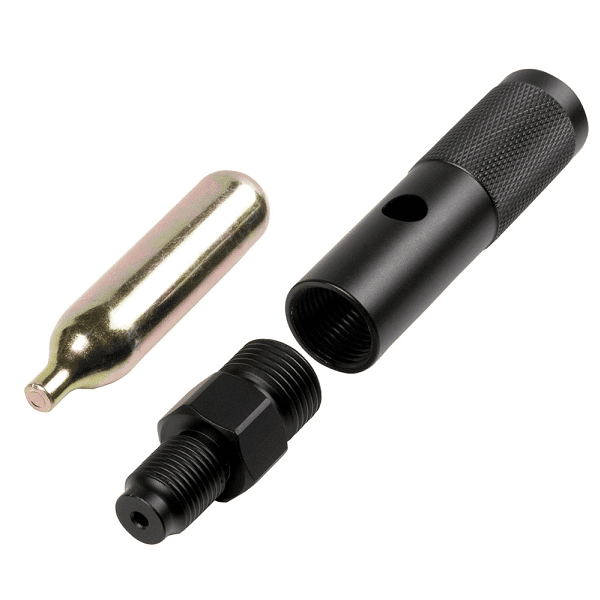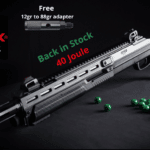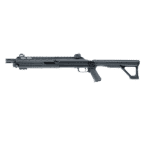 Umarex HDX 68 (40 Joule) + Free Stuff
Umarex HDX 68 (40 Joule) + Free Stuff
Description
Extreme situations demand extreme measures. This is where the .68-caliber T4E HDX 68 pump-action rifle comes into its own. With its imposing looks and impressive sound when charging, it shows it means business. Users will appreciate the intuitive operation. The rugged full-metal receiver and massive muzzle brake bring the weight of the Home Defense Extreme up to more than 3 kg for additional sturdiness.
Thanks to its quick-piercing system, the rifle can be kept for months in standby mode. A light blow on the back of the stock is sufficient to pierce the two CO₂ cartridge(s), and the optical and tactile pressure indicator will show that you're ready to fire. The internal tube magazine holds 16 round balls.
Shooters have the full selection of T4E round balls.
Specifications:
Caliber .68
Energy level (E₀) < 40.0 J
Magazine capacity 16 rounds
Shot capacity 20 rounds
Power Source 2x 12 g CO₂ OR 88gr CO2 OR 1x 12gr CO2
Trigger Single Action
Safety Pushbutton Safety
Length 896 mm
Weight 3055 g
Free Stuff:
Free 12gr to 88gr CO2 adapter included
Free 2x 12gr CO2
Free 100x Nylons (4.2gr)
Free 10x Pepperballs
Free 1x 88gr CO2 Cartridge
Free Red Dot Scope
There are no reviews yet.