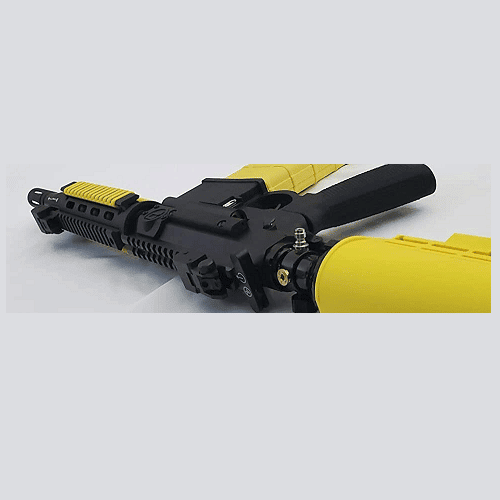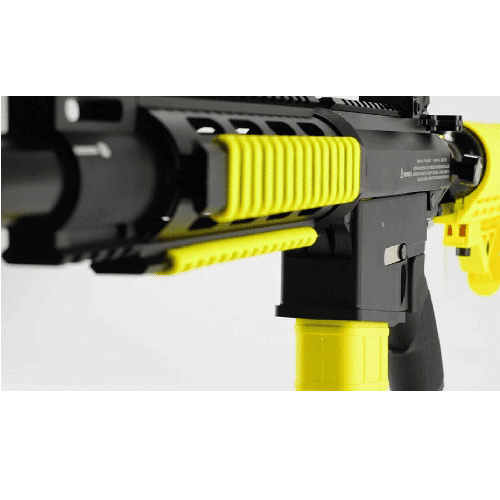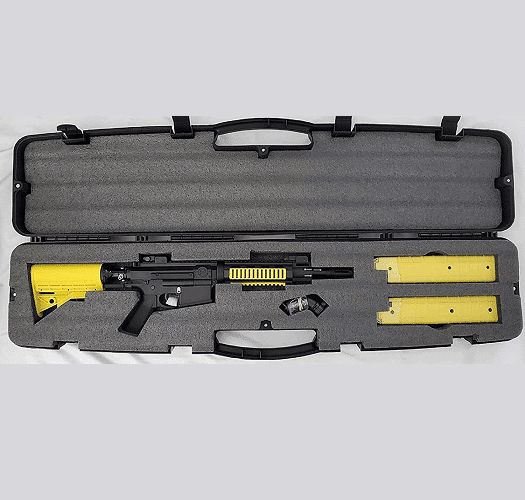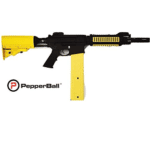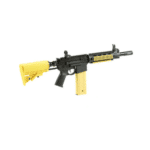 Pepperball VKS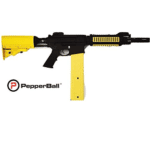 R25,000.00
Description
VKS™
With the Dual Feed System, an officer can quickly switch between "Hopper Mode" and "Magazine Mode" during an operation for optimum versatility.
Product Features:
Kinetic impact is adjustable to between 10-28 Joules
With VXR™ projectiles, has effective accurate distance 150 feet
Same look, feel and fire control system as an AR-15/M-4 carbine
Feeds 20+ PPS (Projectiles Per Second)
Hopper capacity of 180 rounds
Magazine capacity of either 10 or 15 rounds
Dual air source. HPA butt-stock 13ci tank or remote airline to tank of your choice
Available with/without hopper in black, yellow or orange
Compatible with Gravity and EL-2 Hoppers
Assembled in the USA
There are no reviews yet.