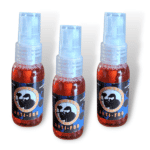 Dyehard Anti-Fog Spray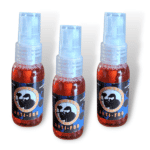 Dyehard Anti-Fog Spray
R85.00
R85.00
Description
Is your paintball mask fogging up?
No more fogging up when using Dyehard Anti-Fog spray.
Spray evenly on inside of your lens, leave to dry for 5-10 minutes.
Important, Do not wipe. There will be a slight residue on the lens, but will improve fog resistance.
Also works on glasses or goggles.
There are no reviews yet.