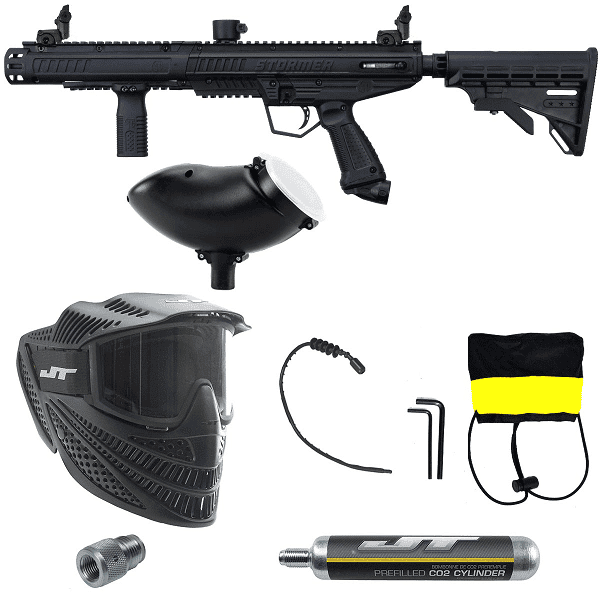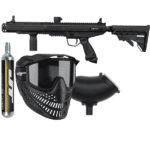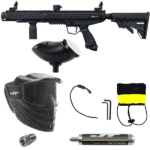 Tippmann Stormer Tactical Power Pack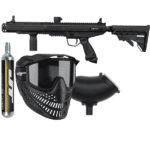 Tippmann Stormer Tactical Power Pack
Description
The new Tippmann Stormer is a completely modular .68 caliber marker for all levels of play. The Stormer Series is also available in 3 models allowing full customization. Moreover, the Stormer Basic features our reliable in-line bolt system with a high-impact composite body. The Stormer Tactical adds Tactical Front Shroud, Front / Rear Flip-Up Sights, and a 6 Position Collapsible Stock that completes the military look. In fact, the Stormer Elite allows you to switch between the loader and mag-fed configurations offering several different looks to switch between.
Features:
The high-impact composite body also comes with an Internal gas line and multiple Picatinny Rails.
It also provides a vertical grip.
Proven, in-line bolt design
High-Performance Barrel
Bottom mounted asa
Single Trigger
Offset Freeport
Also Includes Tactical Front Shroud, Front and Rear Flip-Up Sights, 6 Position Collapsible Stock
Power Pack Includes:
Stormer Tactical .68 caliber marker
Raptor goggles with anti-fog lens
200 round hopper
90 gram prefilled Co2 tank with adaptor
Squeegee
High-Impact Composite Body Internal Gas Line Multiple Picatinny Rails Vertical Grip Front And Rear Fixed Sights Proven, In-Line Bolt Design High-Performance Barrel Bottom Mounted ASA Single Trigger Offset Feedport
There are no reviews yet.